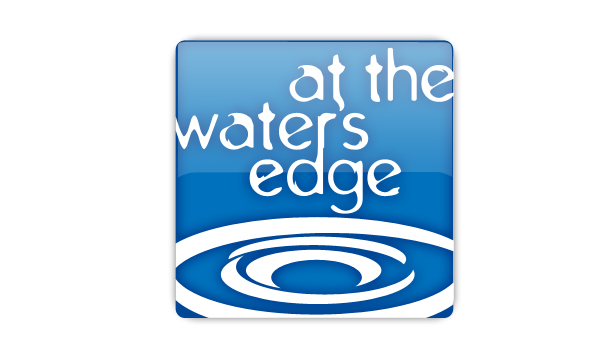 At the Water's Edge Identity
At the Water's Edge is a brand new church in the Kemah, TX area. That church has gone from a small group to a church, and from church to a ministry to the community around them.
As they started out, they realized they needed an identity of their own to set them apart and legitimize to the public what they were doing.
We went through several concepts and mock-ups to get to this logo and, ever since we got here, everyone loves it.
My inspiration for this logo really came from the Water's Edge team. They wanted a logo that illustrated the "water" theme but with out emphasizing the beach/costal theme which, since they are located very near to the Gulf of Mexico, is very common.
The idea behind this design was a person dipping a finger or toe into the water as if to touch it from the edge. The fluid theme is played out in my font choice as well.