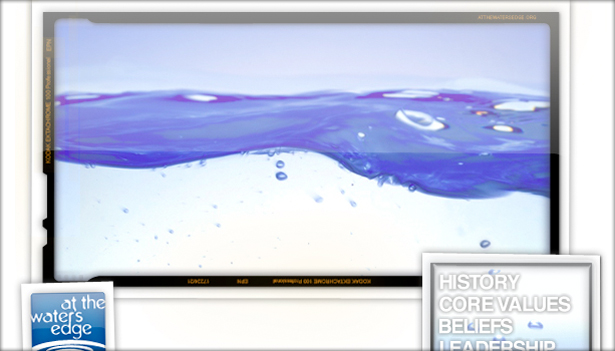 At the Water's Edge 1.0
At the Water's Edge is a brand new church in the Kemah, TX area. That church has gone from a small group to a church and from church to a ministry to the community around them.
When asked what direction the site should take, Lucas, from the Water's Edge, said this,
[other churches use] a lot of coastal imagery. We do not want a beach, docks, waves, etc. We would like water droplets, water ripples, etc. Basically keeping in spirit with our logo.
With that said, I focussed on the "Water" and more importantly the "Edge" of water and used that as a basis for the water images chosen for use in the site.
This site is mostly static but does incorporate a blog that they have used to communicate service projects, needs in the community, and general news.
When I sent the first mock up over, I got this response:
Everyone loves it. You are headed in the right direction.