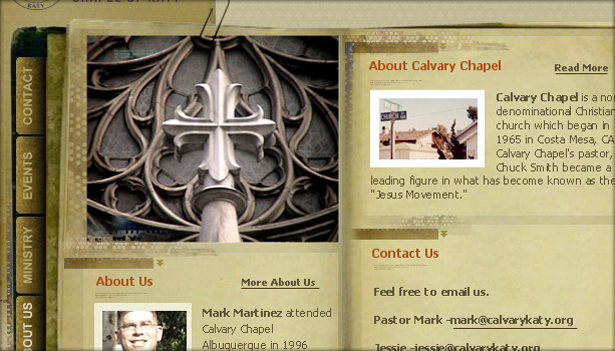 Calvary Chapel of Katy
I met Mark Martinez, the pastor of Calvary Chapel of Katy, while working at the Apple Store. His wife was toting a baby and he was toting a new church. They came in to purchase a mac (YES!) to help with the church publications.
We exchanged contact information and when they were ready to work on their site they gave me a call. They bought the template for this site and were having a lot of trouble customizing it to fit their needs.
Originally, the site was designed as a portfolio. I was able to swap out text, images, logos and alter the layout to fit their needs. I also organized the source file to make it easier for them to update on their own since the budget for this new church was low.