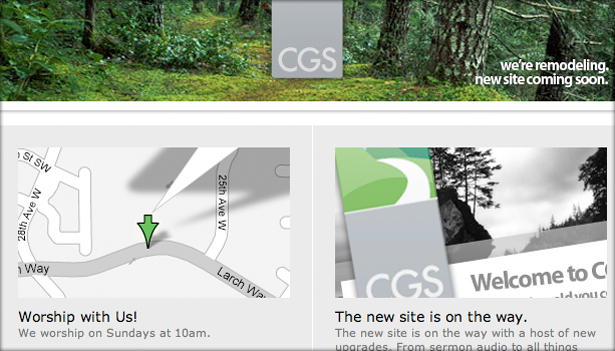 CGS Splash
CGS is a church in Lynnwood, Washington. Tim, the new pastor at CGS, contacted me to see what I could do for them in the way of a new identity and a new site. We worked on the logo for quite some time. So, in the mean time, we have launched a splash page with the purpose of inviting people to their worship service and then tell them the site is on the way.
Here is a mock-up of what the new site might look like: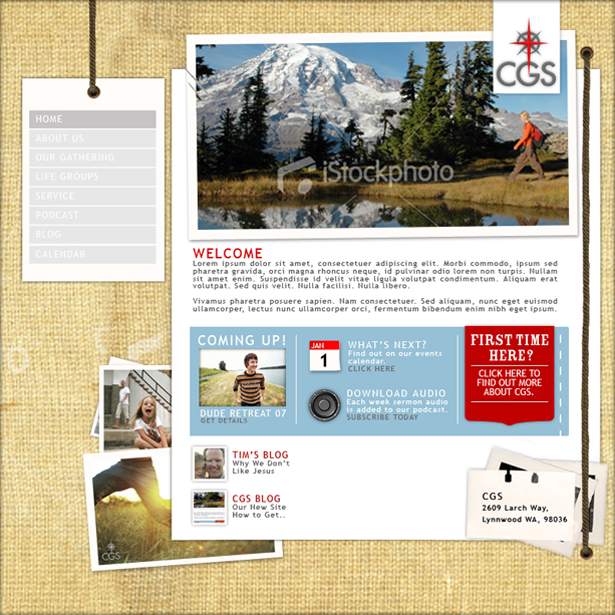 The splash page design is based on a standard template I built and use with a lot of my clients prior to launching their new sites.