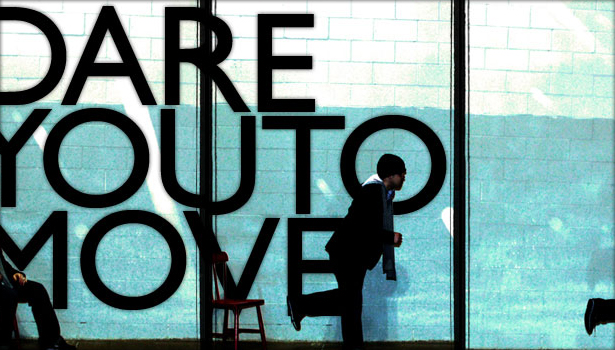 Dare You To Move Slides
Dare You to Move was a series about the sovereignty of God as seen in the book of Haggai.
For this series I wanted to communicate the idea of movement. While researching images for this series I came across several series shots taken with LOMO cameras. LOMO cameras take a series (usually 4) of shots in rapid succession. They capture movement over time much the same way a flip book does. I used that concept as my inspiration for this series.
These shots were taken by my wife of my in the rain behind Walmart – we were both sick before we want out to shoot this, and even more sick afterward. Yeah, not as glamorous as you might have been thinking.
We don't own a LOMO camera but we figured our Nikon in burst mode could get the job done.
Each sermon had a custom title slide.
Enjoy.