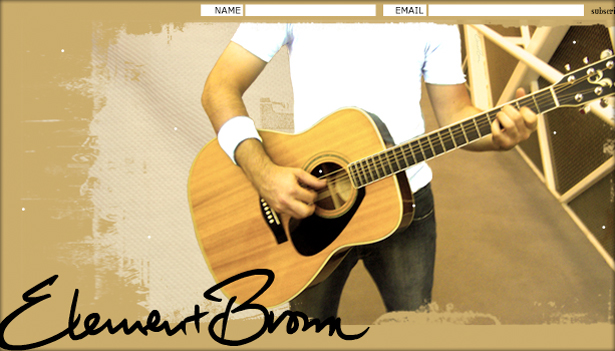 Element Brown
GO TO THE SITE
BEWARE, THIS SITE HAS BEEN MOVED. THERE MAY BE BROKEN LINKS.
Element Brown was the GREATEST BAND IN THE WHOLE WORLD…after all, I was the lead singer.
Element Brown was a jam session gone really awesome. I was privileged to play with five of the most talented musicians I have ever played with and still to this day, have no clue why they let me sing.
Since I was the designer in the band, I took it on myself to create the brand image of Element Brown. This was creative license gone wild, while still trying to deliver a functional and useful website.
The inspiration for this site came from a shirt I liked wearing (until later staining it and weeping bitterly) and our lyrics – and not so much the content of the lyrics but more so my hand writing. Lyric writing in a freestyle, funky, jam band environment is fast, disorganized and usually only legible by the person who wrote them.
The feel of this site also crossed over to the CD we released.
Though elementbrown.com is no more, the site lives on thanks to my Lacie external hard drive and is hosted on the backside of my company site — churchfrequency.com.