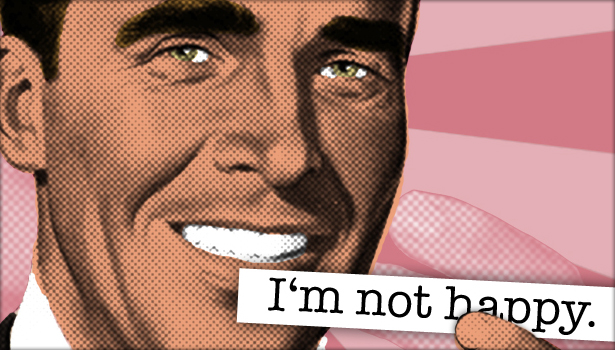 I'm Not Happy Presentation Slides
"I'm Not Happy" was a series at Kaleo discussing the topic of Joy. While brainstorming this series the creative team at Kaleo and I decided it would be fun to use pictures of people who looked happy to contrast the title.
I stumbled on to a lot of 50′s and 60′s advertising and decided to use it to create the look for this series.
Enjoy the slides.