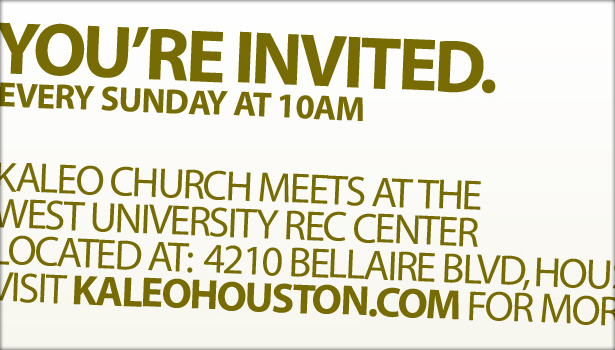 Kaleo Bring-vitation
At Kaleo, I have split our marketing effort into two main categories — "Interruption Marketing" and "Word-of-Mouth." Those are pretty industry standard terms so, without going into both, I will tell you about our "Word-of-Mouth" effort.
I believe word-of-mouth is one, if not the most, effective forms of marketing. There is nothing that has more credibility than someone who is NOT paid to be a walking advertisement. Knowing this, I created a small pocket size card with the vital details of Kaleo's Sunday morning gathering on it. No fancy copy and no crazy artwork.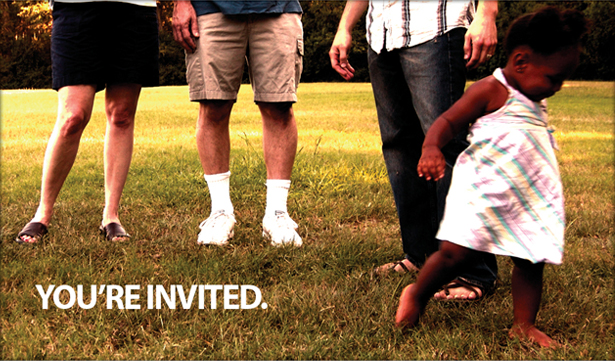 The photo on the front is of two actual families at Kaleo. We took them to a park and shot them…with a camera.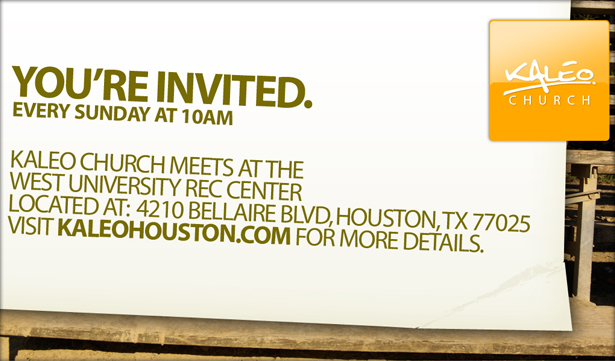 The copy is simple because the idea behind this card is not that it would act alone, but that it would simply be a tangible reminder of a verbal and relational invitation from a co-worker, friend, classmate, or acquaintance. They are called "BRING-vites" because we have called our people to "BRING" people to church, not just invite them. There is a strong relational element to this and we like that. The people at Kaleo liked it too — the cards have moved like free candy.