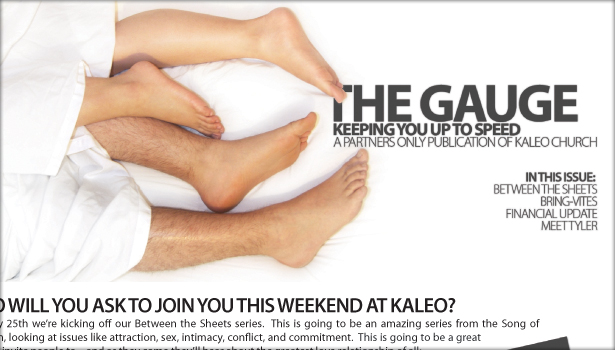 EXTRA! EXTRA! Read All about Kaleo!
Kaleo Houston has partners, not members. Partners have a vested interest in an organization. Because Partners are almost like "Share Holders," Kaleo decided to start releasing a monthly partner only update. This update would include financial information as well as a preview as to where the church is heading.
At Kaleo's current size and after about 4 months of trying this out we decided that it was not the best use of resources and are currently working on a better solution…but I thought you might like to see it anyway.
Due to the private nature of the material with in the gauge I can't show you the whole thing…just imagine something totally awesome and you'll get the idea (Just kidding…not that it's not really cool, I'm just not actually that prideful).