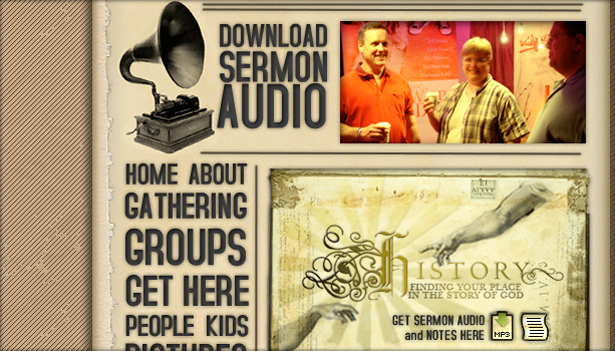 Kaleo Houston 5.0
GO TO THE SITE
BEWARE, THIS SITE HAS BEEN MOVED. THERE MAY BE BROKEN LINKS.
Kaleo Houston is my home church and therefore, gets special attention. What can I say…I play favorites!
Version five of KaleoHouston.com was one of my favorite versions and was several of my clients favorite versions as well.
The code name for this site is "NewsPaper" because the inspiration for this site were old time newspapers and newspaper headlines. This site came before Kaleo was concerned with communications priorities and really just served as a cool site that attracted A LOT of visitors.
When asked, "How'd you find us?" several of the visitors on Sunday mornings responded, "I found your site, and I loved it, so I thought I would check out the church". No fancy, hyped up copy writing, and NO search engine optimization. They just somehow found the site, and liked it enough to check out the church.
That gives me a warm fuzzy feeling…oh…sorry.