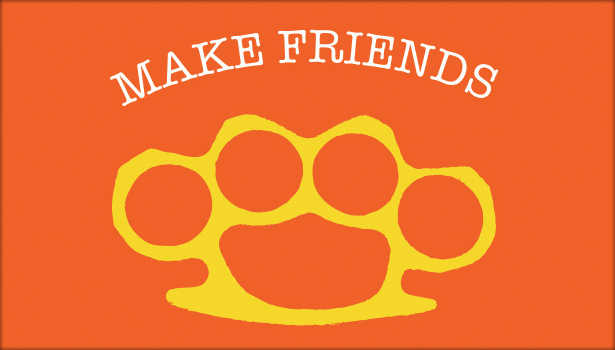 Make Friends at Basilica
Pastor Joel at The Basilica Community does it all. He's the pastor, the set-up guy, the tech guy, he fixes everyone's computer, he's one heck of a guitar player (but he's done a good job of getting that base covered), and he designed their website, forum, members only area, and just about every other piece they've put out. So when he ran out of gas and asked me if I could throw something down, I said yes.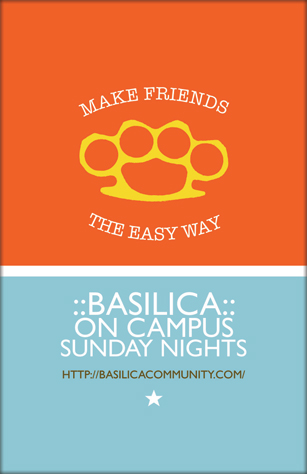 The Basilica Community meets on the campus of San Jacinto College so a natural target is college students. The problem is that most college students are smart enough to know when they are being marketed to and they don't like it…unless it involves a credit card and a future in debt, or a free t-shirt…or donuts…But other than that, they don't like it.
So, my challenge was to create something very Basilica, very college, and very not marketing – oh and it had to make french fries on the side.
Here's the poster I came up with. The approach here…close your eyes, shake your head around really fast, and design something based on the first five things you see in the spots that start to form in front of you. There's no mention of church until they get to the site. At which point they will make the connection, "This church is not like any other church I've slept through!" and they'll go.
Pastor Joel LOVED this one.