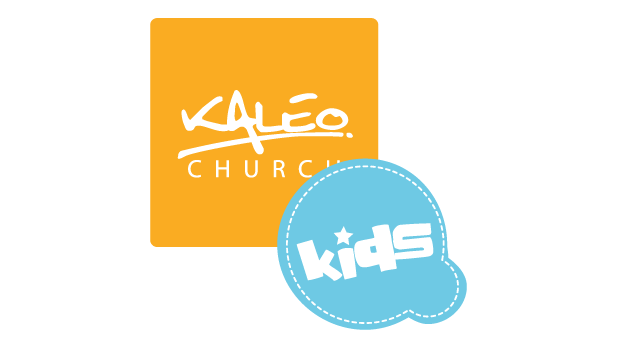 Kaleo Kids gets a NEW Logo
Kaleo Kids at Kaleo Church, in Houston, has been a HUGE success. As they grow, their need to stand out does as well.
My challenge with any internal ministry logo is to set them apart from other ministries, but not apart from the church they exist for and in.
The inspiration for this logo actually came from Sue, the Children's Ministry Director at Kaleo. She is one of the craftiest people I have ever met and one of the things she likes to do is sew. Knowing that, I thought why not just "sew" on a kids patch to the church logo. I thought there was a certain youthful, crafty, fun-ness (yes that is a word) to this approach and so has everyone who has seen it.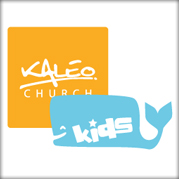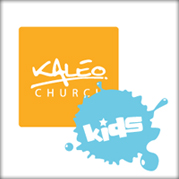 These variations and others can be used without abandoning the concept. The whale might be appropriate for a lesson or class on Jonah while the splat might work well for a Kaleo Kids Play Date.
The key is that each variation follow the same color scheme and basic pattern. All of the concepts include the Kaleo Church logo. The text for the word, "Kids," is also shared between each design.
I also limited the color scheme on this version of the logo for a few reasons. First, to help it work on several future projects and second, to keep spot color printing costs low. The first media the logo was ever printed on was a t-shirt worn by the Kaleo Kids Staff. The previous design has six different colors…ouch. The new design has two…sweet!