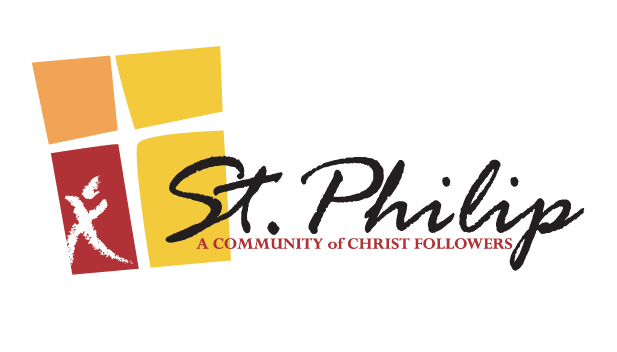 St. Philip Lutheran gets a NEW Face!
St. Philip was a church that I was involved in during high school so I kind of have a soft spot for them.
They are a church in transition so a new identity was my first assignment. There was A LOT to pack into this logo. The church has a rich history and a very diverse congregation. They are located in a very diverse demographic area of Houston as well. They value the depth of scripture as well as the community that gathers for fellowship and doing life together.
With those things in mind, I set to work. Several concepts later, we actually ended up piecing together a few concepts to make this final design. I felt I was very specific when illustrating this logo but, usually when I present a logo for the first time, I leave the interpretation up to the viewer. The range of what people took for themselves from this logo was amazing. People see wheat, they see a person, they see a person set a flame for the gospel, they see a cross, a gift, a gift bigger than us, the list goes on.
This kind of variance, though not extremely common, is fine by me. With a congregation as diverse as St. Philip I believe you need an identity that everyone can identify with.