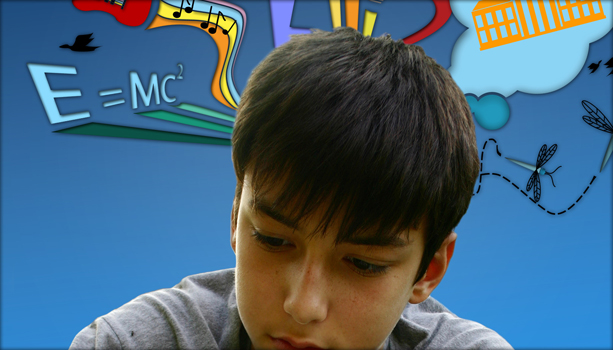 Showcase This…in your Mail Box
Every year a group of private schools and camps gathers in the Woodlands area for the annual Showcase of Private Schools and Camps.
This past year they asked me to update their identity and create a direct mail piece that would invite people to the event.
The idea for this piece was to create something that conveyed what could happen to kids when they enrolled in private schools or participated in camp. Basically, their heads would be filled with all kinds of good, wholesome stuff. I tried to illustrate the gamut of academic, creative, fun, and engaging possibilities.