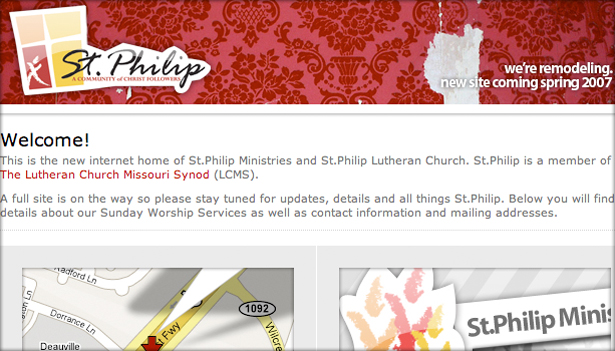 St. Philip Lutheran Splash
St. Philip was a church I was involved in during high school so, I kind of have a soft spot for them.
They are a church in transition so a new identity was my first assignment. With that done, they needed a new site.
As we speak, they are laboring away on a marketing guide I use to help churches focus their marketing efforts. So, in the mean time, we have launched a splash page with the purpose of inviting people to their worship service and to tell them the site is on the way.
The splash page design is a standard template I built and use with a lot of my clients prior to launching their new sites.