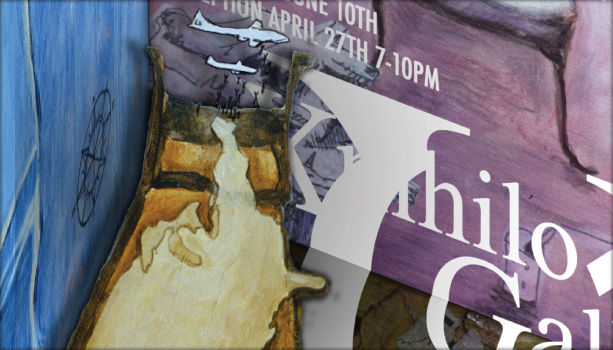 You Made Your Bed!
And I made this Poster.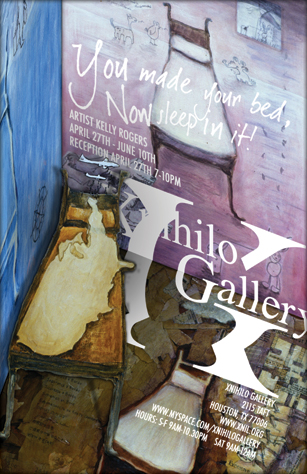 Ecclessia Church, in Houston, has made it a point to be part of the community they are located in. The area that surrounds their church values art, coffee, philosophy, music and individuality just to name a few. So, Ecclessia values the same things in their recording studio, coffee shop, art gallery and concert venue.
Nearly every month, the Ecclessia art gallery, Xnihilo Gallery, installs a new show complete with an artist reception. I have been asked, several times, to create the artwork for those shows.
You Made You're Bed, Now Sleep in it! is a show featuring a series of mixed media paintings with the common theme of a bed. Using the actual artwork featured in the show, I created this poster of the corner of a room with one of the beds placed in the space.
Every show requires a presentation slide and a quarter page flyer which both followed this same concept.